We help landscape businesses know their numbers & streamline operations.
Know YOUR numbers = increase profits.
Streamline your business = happy employees
Get your team SynkedUP! (pun intended 😜)
FREE Job Costing Spreadsheet
Quick easy tool to find out how much money you made on your latest job 💪
Companies that chose SynkedUP for their team
SynkedUP – landscape business management software
One System. For your Entire Team
Truth is most available software products have the area they shine in. But we found none of them serve your entire team. SynkedUP fixes that with one seamless workflow from lead to invoicing.
"We're really loving the office-to-field notes/notification, the general ease of sending project quotes, and the ability to see almost everything in one app.
And, the ability to job-cost on the fly without much hassle is
!!"

Jeremy Cable – Cable Bros Outdoor Services
Your Job Folder is Always With You
How many phone calls do you get from your guys asking for details about the job? Give your team the Digital Job Folder in the mobile app and end the phone tag game. This thing was built by foremen for foremen
"All of the guys love that they can see so much info on the app. We all agree that it's a much better system"
-Mike Donas – MJ Donas Landscaping & Excavating
Know Your Numbers
SynkedUP helps you to not only know, but be in control of your numbers with automated job costing for every job
"Thank you for a program that lets me run accurate numbers that I can get excited about. Like this…under budget for time and materials! I've got a rocking team and an awesome management program!"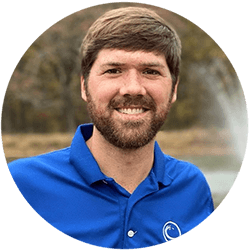 Frank Roberts – owner of Memphis Water Gardens
SynkedUP features
Customer & Lead Management

Estimating & Job Costing

Scheduling

Project Management Tool Set

Time & Material Tracking

Invoicing + Quickbooks Online integration
Book a Demo
Learn whether SynkedUP is the best the tool for you and your team
What does a demo consist of?
We'll walk through the tools and workflows of SynkedUP. We'll also do an in depth Q&A session with you to make sure your needs mesh well with the SynkedUP platform.

So come prepared with your questions!
Do you know what you make on every. single. project? When is the last time you knew exactly what every hour you paid for on payroll was attributed to?

We feel your pain. Learn more about what we are about.
FREE Job Costing Spreadsheet
Quick easy tool to find out how much money you made on your latest job 💪 Get it now